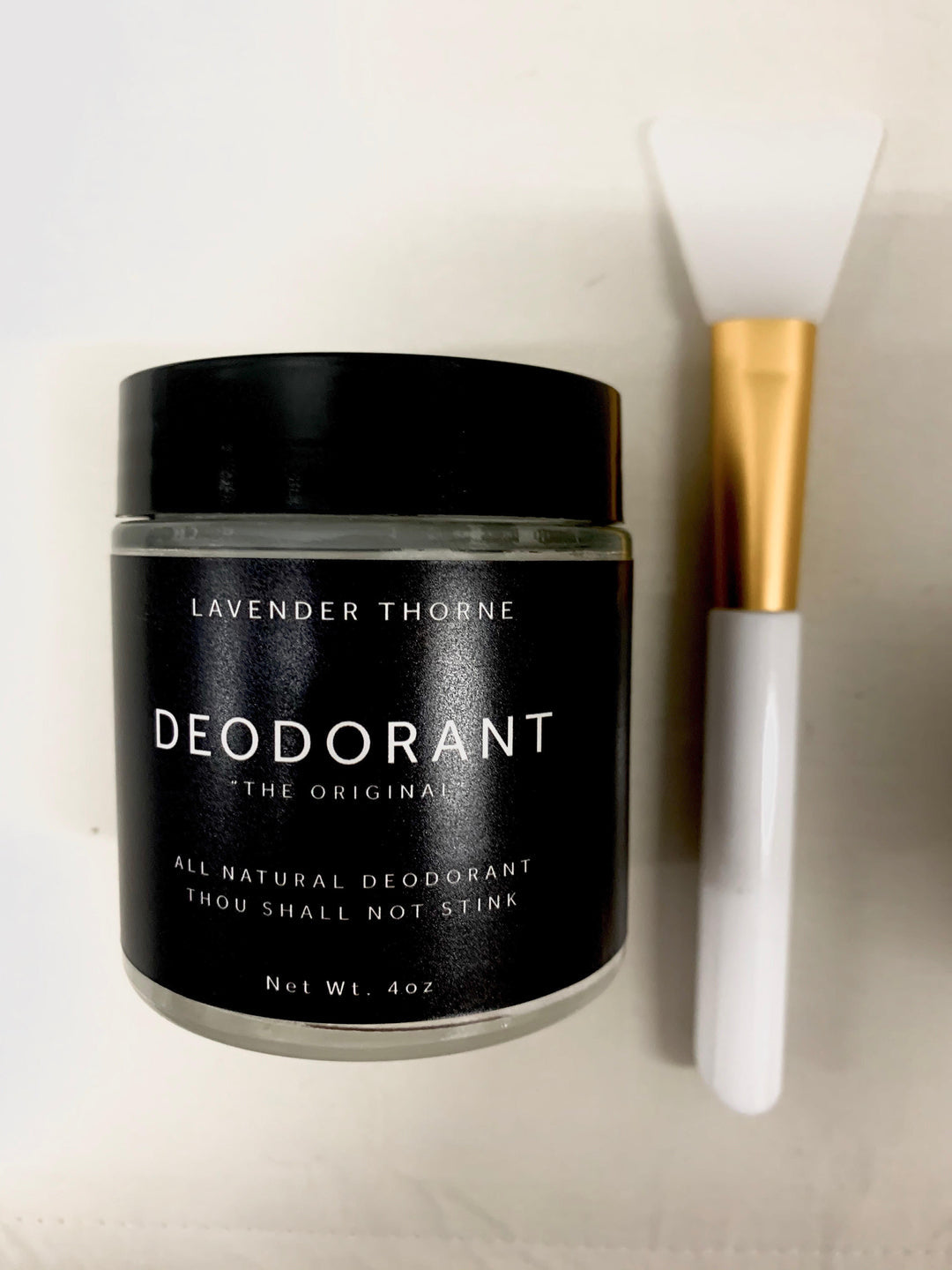 It's important to know what you're putting on your armpits. Lavender Thorne's toxin-free deodorizer is made with raw, organic, fair trade, grade-a products that will leave you smelling fresh all day without all the unnecessary chemicals. Available in Lavender and Patchouli. 
Applicator included.
TO USE
Apply to underarm only. Thou shall not stink all day. FOR EXTERNAL USE, DO NOT CONSUME.
MADE WITH
Organic shea butter, Organic Coconut Oil, Organic Beeswax, Organic Arrowroot Powder, Baking Soda, Vitamin E & Lavender Therapeutic Grade Essential Oils   
"I am with you always." Matthew 28:20
These statements have not been evaluated by the FDA and are not intended to diagnose, treat, or cure any disease.
Always check with your physician before starting a new dietary supplement program.