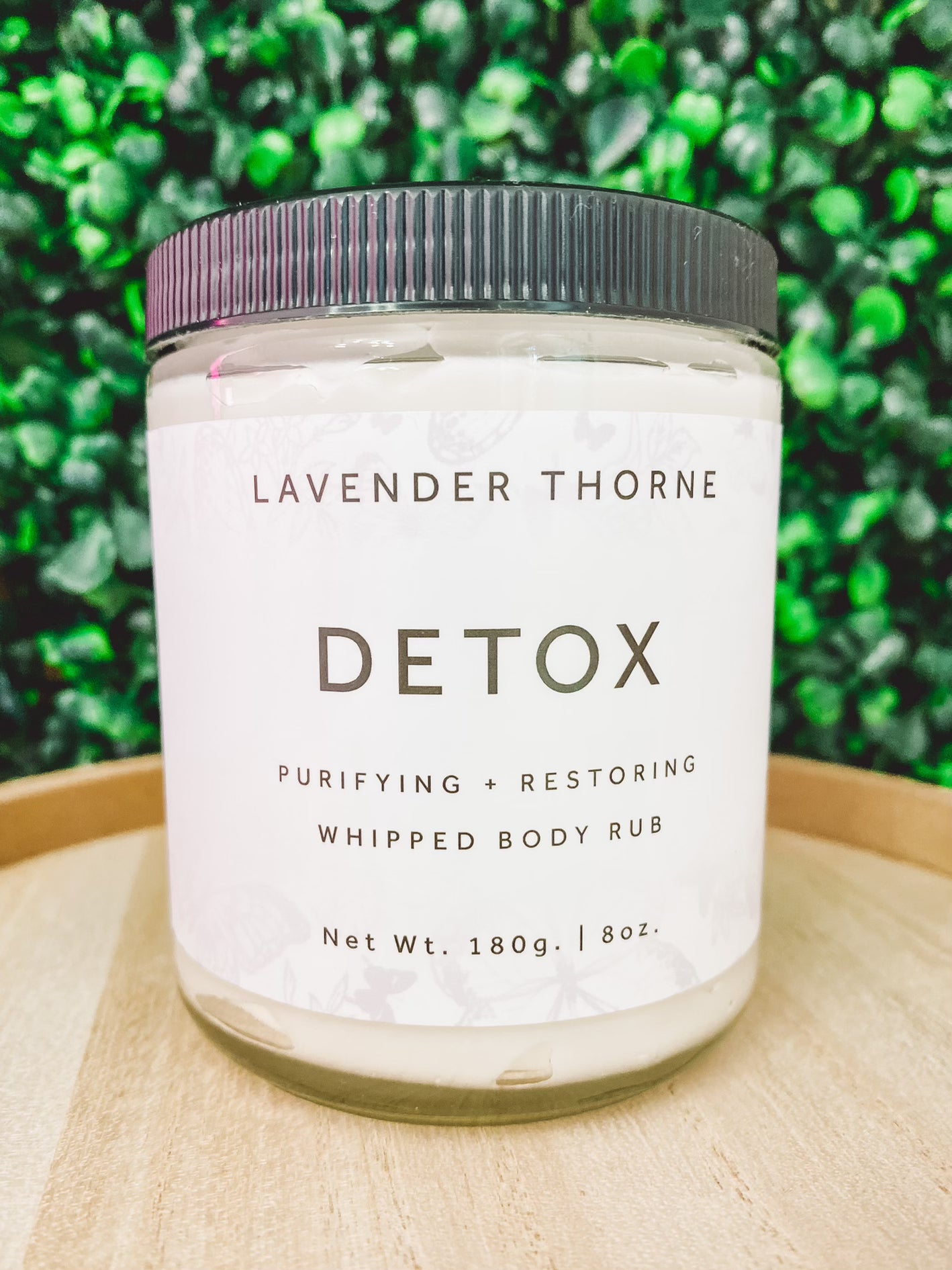 YES!!!! This product has become our favorite! Need a lymphatic cream? Need something to calm your allergies? Do you have a sore throat? This product is perfect for purifying and restoring your body from the outside in. 
MADE WITH: Raw Shea Butter, Sunflower Oil, Organic Arrowroot, Orange, Juniper Berry, Spearmint, Lavender, Tangerine, Rosemary, Cypress, Geranium, Myrrh, Ginger, Grapefruit, Lemon, Oregano, Mandarin, Lemongrass, Frankincense Therapeutic Grade Essential Oils
These statements have not been evaluated by the FDA and are not intended to diagnose, treat, or cure any disease.
Always check with your physician before starting a new dietary supplement program.