Just Breathe Decongestant Roller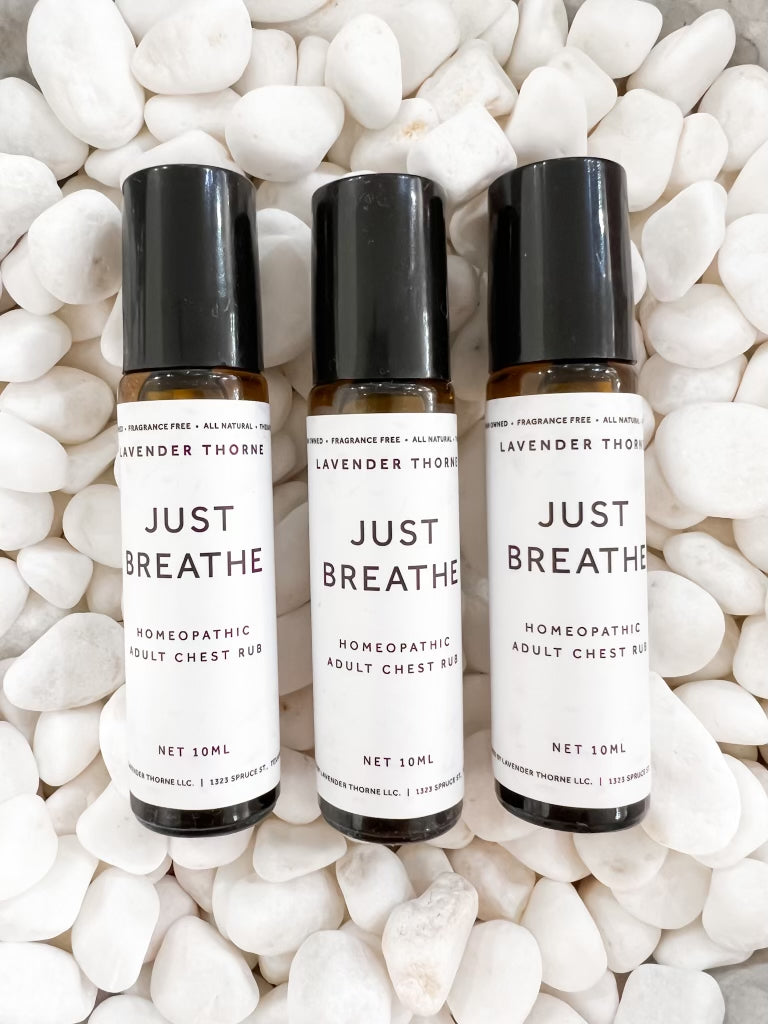 Just Breathe just got better! We simplified one of our most popular products into a roller. Easy to apply, Easy to store and Easy to carry around.
Check out this chest and back rub. Made with pure Essential Oils known to open you up and JUST BREATHE
MADE WITH: Fractionated Coconut Oil, Rosemary, Eucalyptus, Peppermint, Clove, Therapeutic Grade Essential Oils
These statements have not been evaluated by the FDA and are not intended to diagnose, treat, or cure any disease.
Always check with your physician before starting a new dietary supplement program.