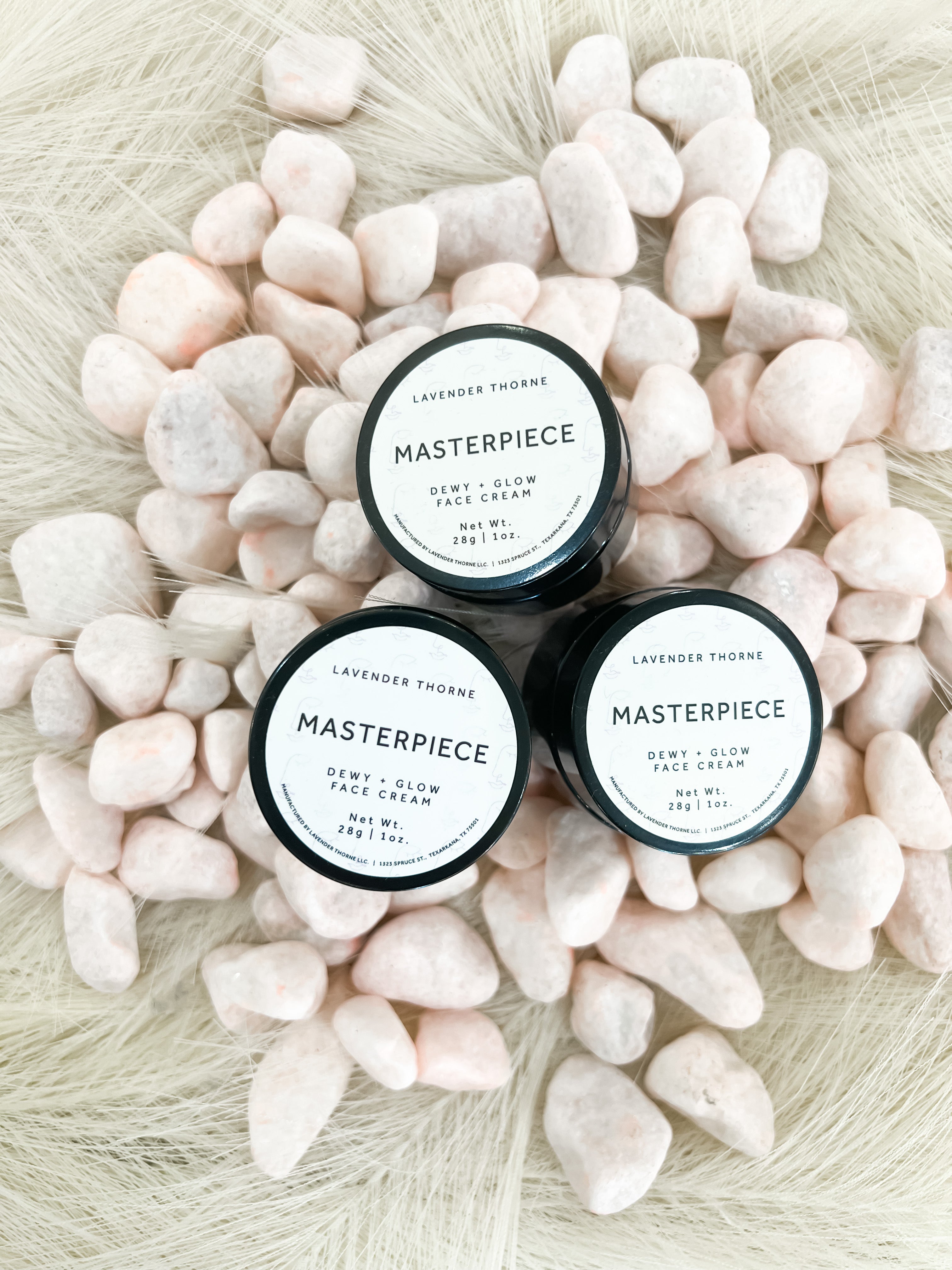 This is a product you will love! Whether you are applying before bed or to get ready for the day, Masterpiece is always a good idea! It will leave your face feeling hydrated and refreshed. PLUS enjoy all the amazing benefits of Bakuchiol in one face butter!
Enjoy a dewy + glow facial with Bakuchiol (plant-based retinol) and essential oils whipped to perfection. 
PRO TIP: Use with "Wash Your Face" and "The Lavender Thorne Face Line."
For we are God's masterpiece. Ephesians 2:10
Made with: Raw Shea Butter, Pure Vitamin E, Sweet Almond Oil, Rosehip Seed Oil, Olive Oil, Pure Rose Water, Bakuchiol, Lavender, Frankincense Therapeutic Grade Essential Oils.
These statements have not been evaluated by the FDA and are not intended to diagnose, treat, or cure any disease.
Always check with your physician before starting a new dietary supplement program.