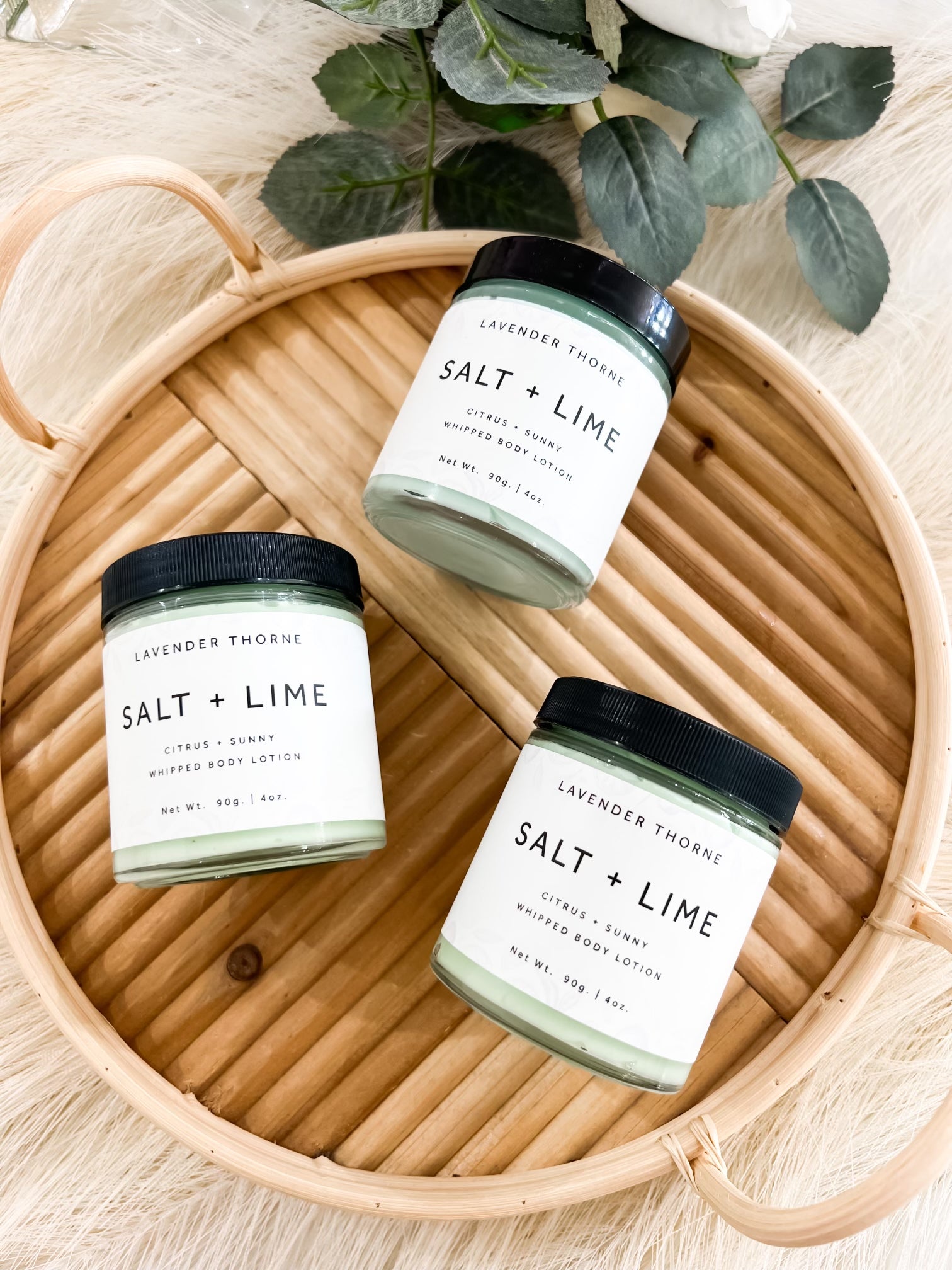 Do you love the smell of sweet summer? This new handmade butter, smells like salt + lime and a hint of vanilla goodness! A perfect body essential for silky legs & summer nights. Handmade with love by us, for you. 
For limited time only 
Photosensitive Warning:  Avoid direct sunlight or UV rays after applying this product. Some of the oils inside are known to be sun sensitive. 

Made with: Raw Shea Butter, Organic Jojoba Oil, Organic Vitamin E, Arrowroot Powder, Lime, Lemon, Vetiver, Sweet Orange, Douglas Fir, Vanilla, Therapeutic Essential Oils & Organic Mica. 
You are the 

SALT

 of the earth and the LIGHT of the world. -Matthew 5:13-16
These statements have not been evaluated by the FDA and are not intended to diagnose, treat, or cure any disease.
Always check with your physician before starting a new dietary supplement program.