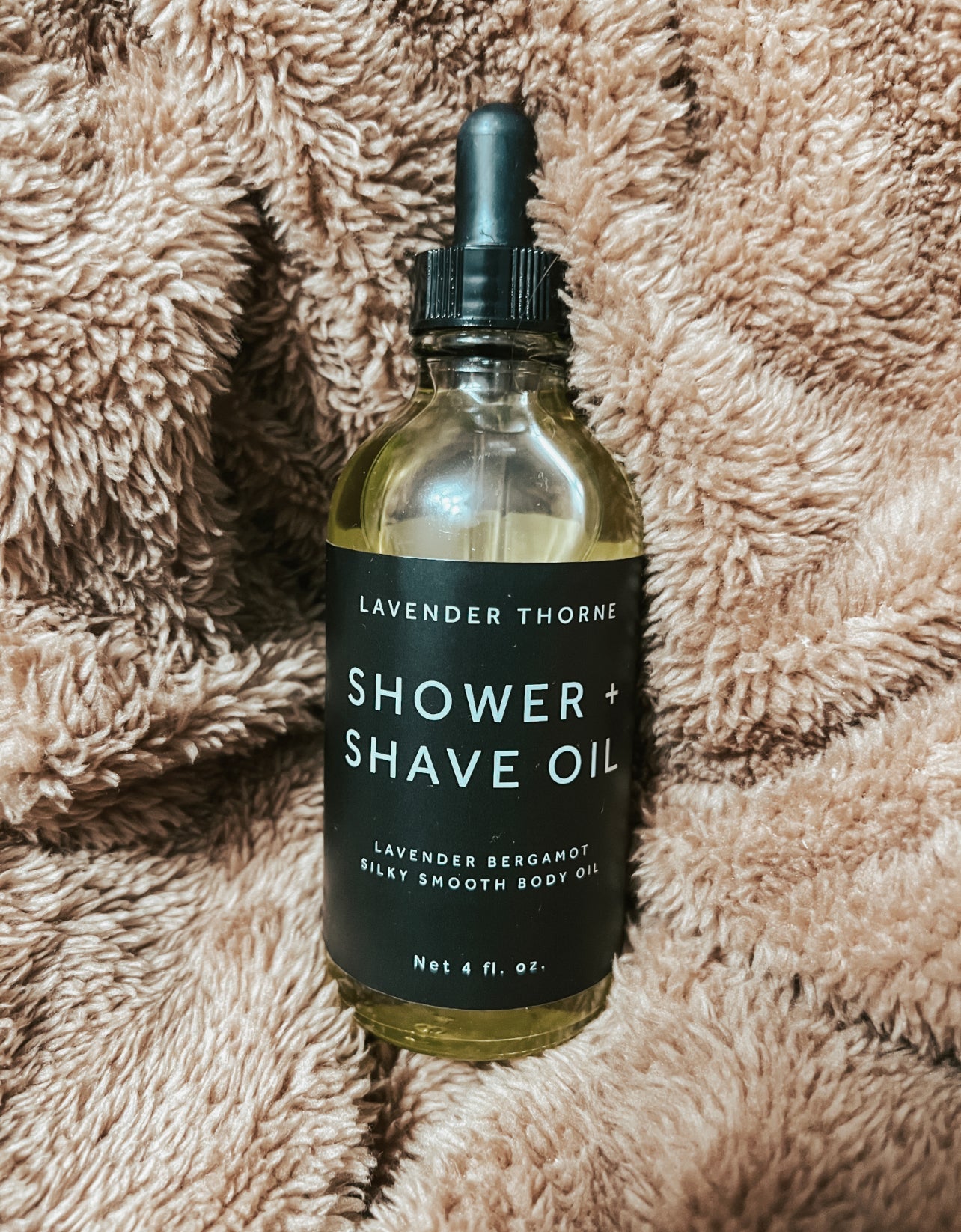 Shower and Shave oil is probably everyone's favorite. Are you looking for a unisex gift? This one is for you! You can either use to get the closest shave or you can apply while wet from bath or shower and pat dry! Not only does it feel like heaven, your skin will be begging for more! Meet your newest nightly routine!
These statements have not been evaluated by the FDA and are not intended to diagnose, treat, or cure any disease.
Always check with your physician before starting a new dietary supplement program.