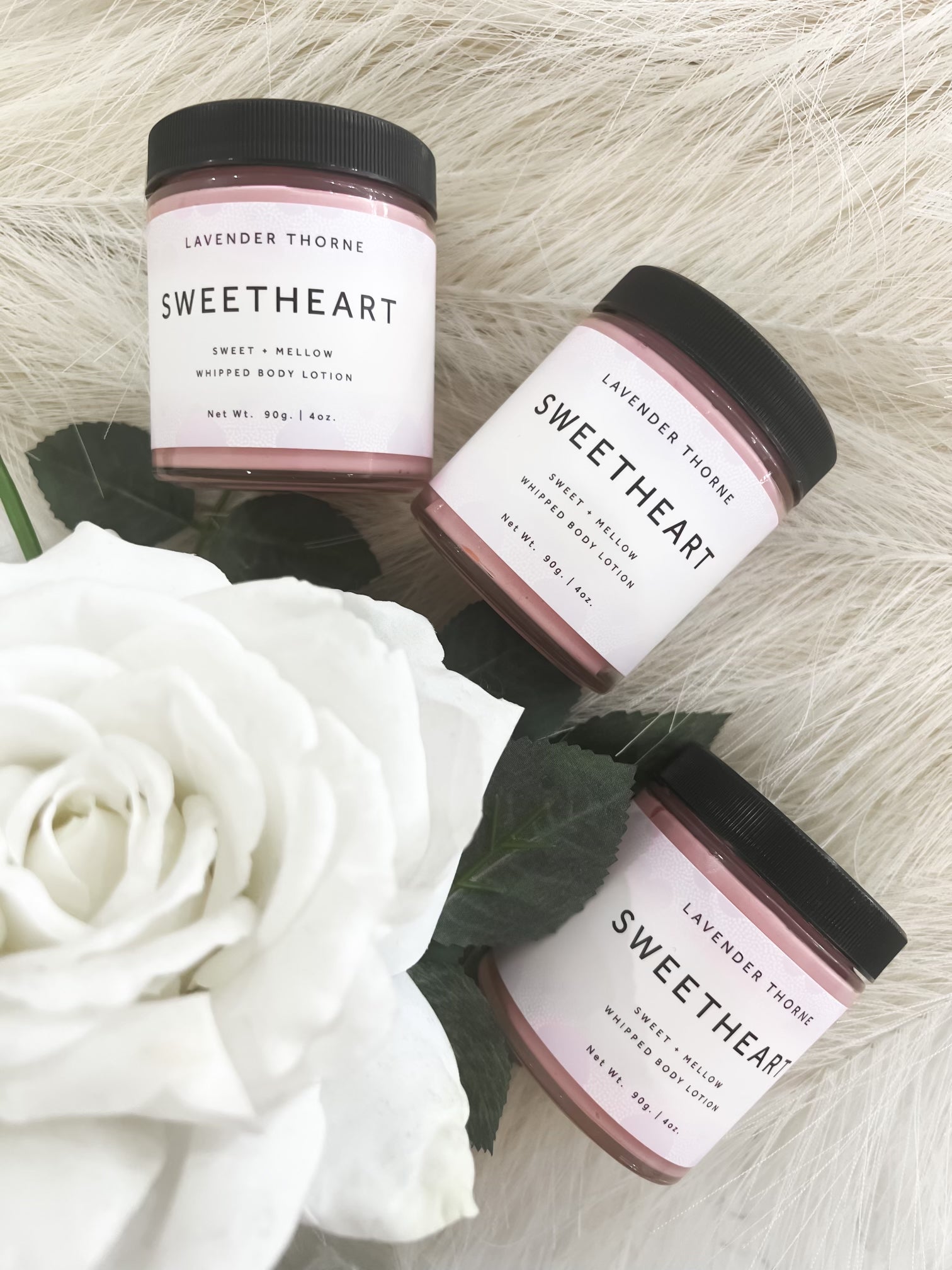 Sweetheart is a handmade body butter. Whipped to perfection it will leave your skin feeling hydrated and well loved! Plus it smells AMAZING! 
Sweetheart, Let your smile and kind heart change the world!
4oz.
TO USE:
APPLY A DESIRED AMOUNT TO HANDS OR BODY.
MADE WITH:
Shea Butter, Arrowroot,

Copaiba, Lime, Cedarwood, Lavender, Vanilla, 

Orange, Tangerine, Grapefruit, Lemon, Mandarin, Spearmint, Ylang Ylang, Mica and 

Therapeutic Grade Essential Oils and lots of LOVE! 
These statements have not been evaluated by the FDA and are not intended to diagnose, treat, or cure any disease.
Always check with your physician before starting a new dietary supplement program.